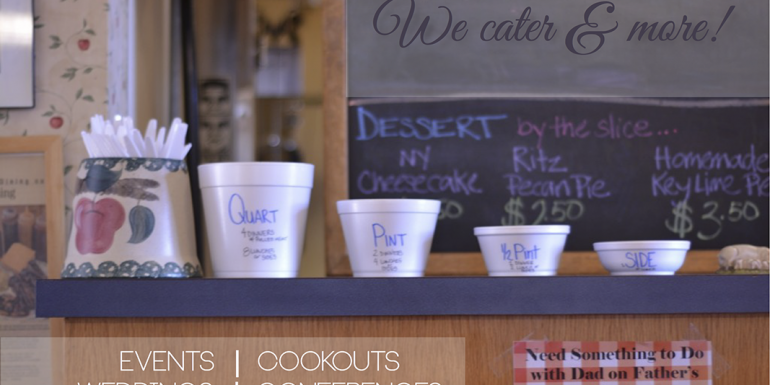 Everything You Need for your own original BBQ!
Make your next party or event one that both you and your guests will love! We cater all sizes and types of events including company picnics, wedding rehearsals and receptions, reunions, office parties, birthdays, anniversaries, fundraisers and civic organization events. No party is too big or too small!
•We offer all types of catering, including pick-up, delivery and on-site.
•You can choose items from our menu to create your own memorable event.
•If it's not on our menu, talk to us. We may be able to provide it.
•Beverages, ice, condiments, plates, cups, napkins and eating utensils also available.
Your guests will LOVE you for it.
You bring the crowd, we bring the Food… and together we create an original and delicious party for your guests. We'll make sure no belly is left un-full! View our menu to look at your options!
BEFORE YOU CALL IN YOUR ORDER, CLICK HERE TO VIEW OUR CATERING CHECKLIST TO MAKE SURE YOU'RE READY TO GO!